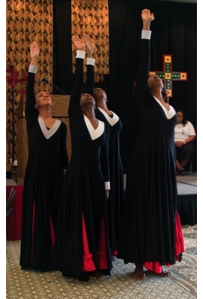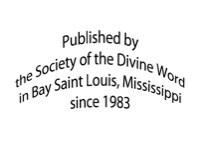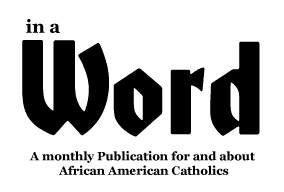 In A Word began publishing in 1983.
During this time the monthly publication has reached countless numbers of people throughout the world.
We bring out the gifts and blessings of African American Catholics.
With sparkling photos and challenging information we share the
otherwise unrecognized gifts of
African American Catholics.
In the current issue:
-A look at what the BLACK LIVES MATTER! movement is all about.
-Symposium on BLACK LIVES MATTER! at Xavier University in New Orleans.